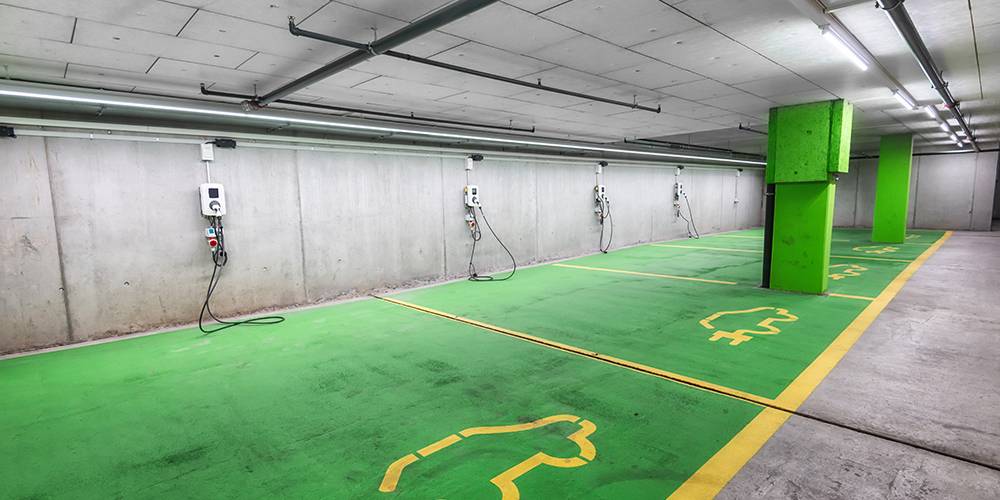 Choosing an Installation Site:
Assigned Parking vs Shared Parking
Parking structures with shared, unassigned spots will usually have an easier time installing new charging stations. It's simpler to place chargers adjacent to many spots and still avoid congestion issues. Properties with assigned parking may benefit from placing chargers more frequently between parking spots.