FreeWire Ultrafast DC Charging
No electrical infrastructure upgrades required
EV charging systems by FreeWire Technologies deliver fast charging capabilities without changes to your electrical infrastructure, easing the transition to electrification. These sleek and innovative charge points include integrated energy storages that charge with a low-voltage, low-power grid connection, allowing output of 150 kW with only 27 kW or less input.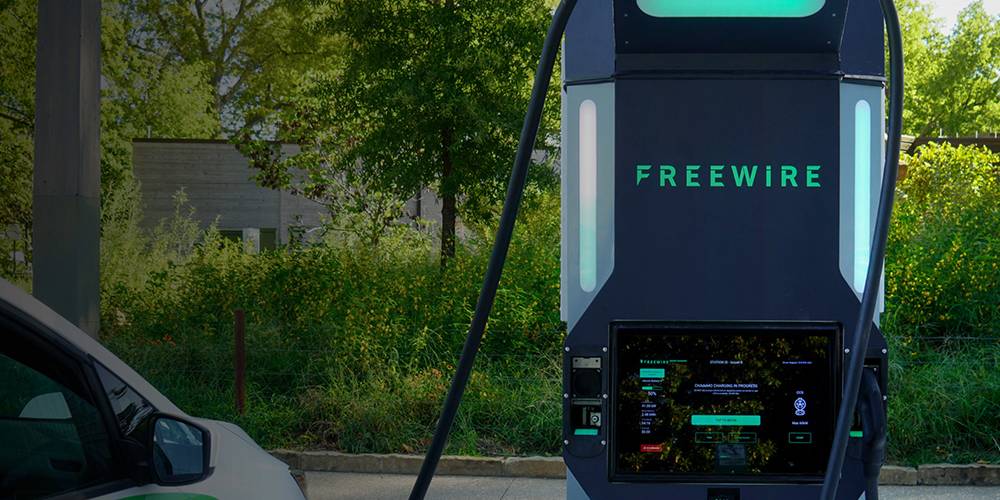 Minimal downtime with turnkey installation
FreeWire DC chargers allow a plug-and-play installation process, connecting to existing low-voltage grid connections. Ultrafast charging provides up to 100 miles of EV range with 10 minutes of charging. Dual charging capabilities provide simultaneous charging compatible with all EV models.